Hello. I am trying to decrease volume in this joyo chorus pedal (seems similar to ibanez cs9, but not exactly the same).
this is ibanez cs9 schematic (open the image completely):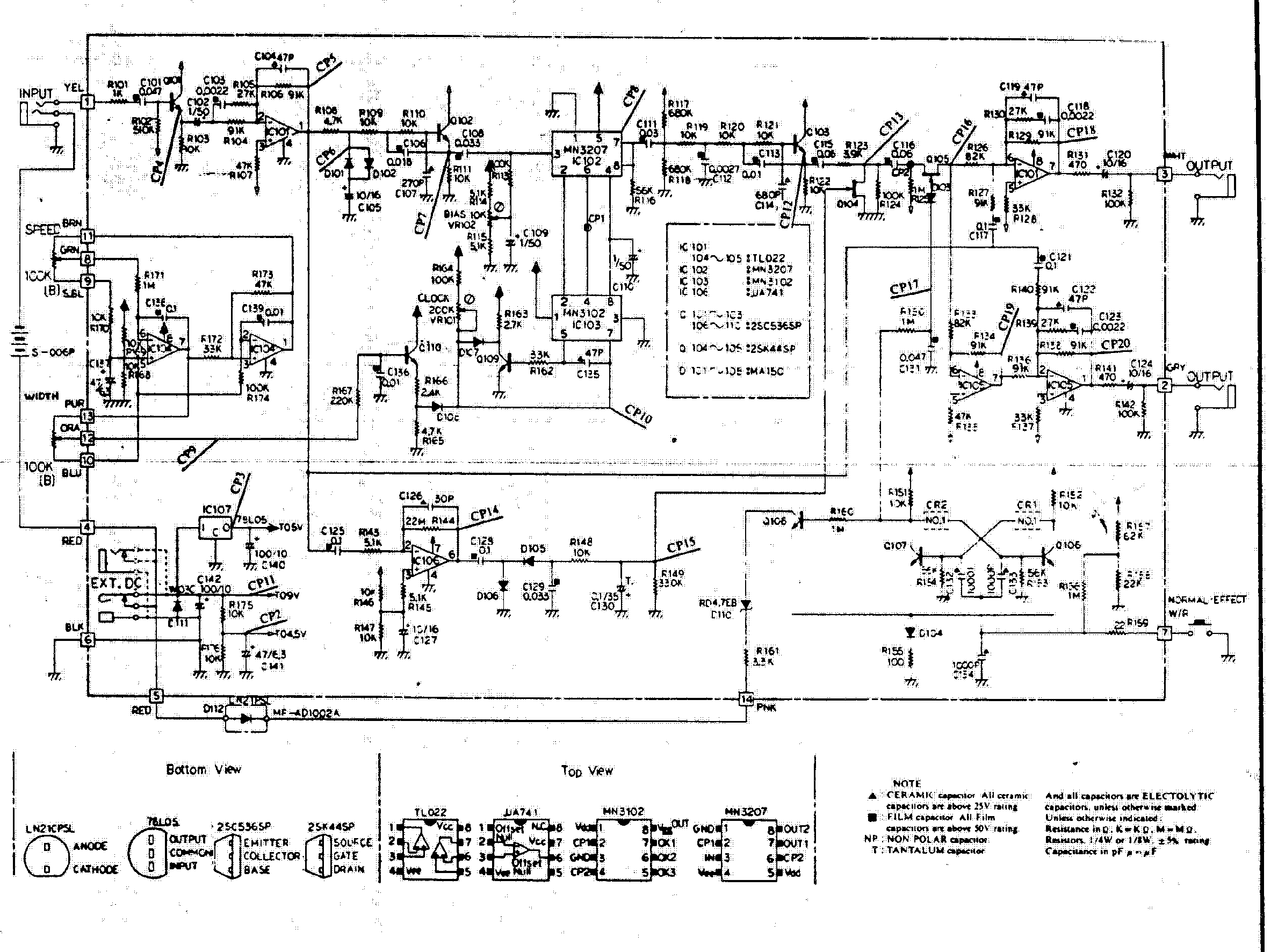 I have tried increasing R123 (3.9K) value to decrease dry signal.. (I actually used a variable preset), but this is not the behaviour I am after, since this change the mix of wet and dry signals..
I then though of changing R131/R141 (just one, since this is mono) 470R resitor to a higher valuer.. but it seems there is not that resistor in the output section..
27K (R130) and 91K (R129) are the two resistors at the left of the left 4558D IC.
this is joyo pcb (borrows image):
then it goes to other resistors rather than the 470R one..
The resistor below the 4558D IC seems a 47K resistor..
the one below it could be a 570K.
then you have various 10K resistor.. then to a C2458 transistor / 473 cap.
Anyone know what is this arregement?
Any idea how can decrease volume?
Thanks for any help!