I know from e-mail feedback that many people worldwide have used my tutorial to set up this hot-rodded Electra clone. I have re-worked the kit that I offer for it and the tutorial to make the kit more economical and to improve the instructions. You wind up with this: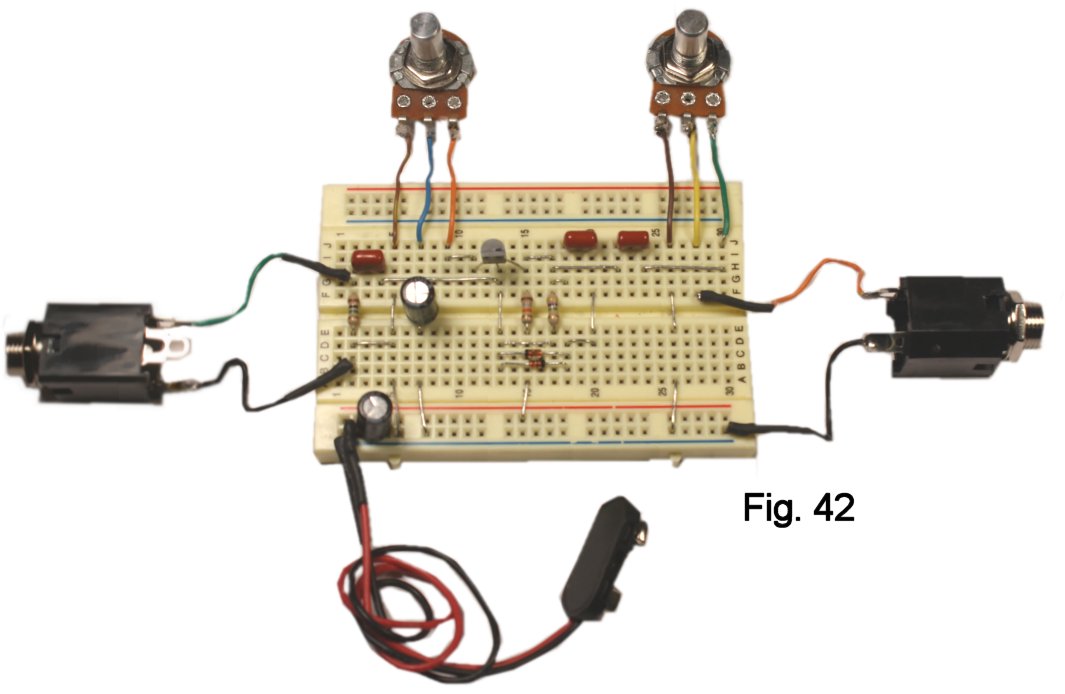 It goes together in an hour or less, the tutorial teaches good layout habits and the resulting tone is professionally usable. If you go for my kit, you get an NPN germanium transistor and a '60s-vintage "dot" that are hard-to-find elsewhere and give some distinctive results. If you are on a budget and rolling-your-own, the bill of materials at the end of the tutorial
http://diy.smallbearelec.com/HowTos/BreadboardUrsaMinor/BreadboardUrsaMinor.htm
will help some people with shopping. I am now going to work on making the soldered version in the Bare Box more beginner-friendly and less expensive. Questions and comments are welcome here or at
smallbearelec@ix.netcom.com
.