I'm looking to make this PAIA vcf, ir something like it.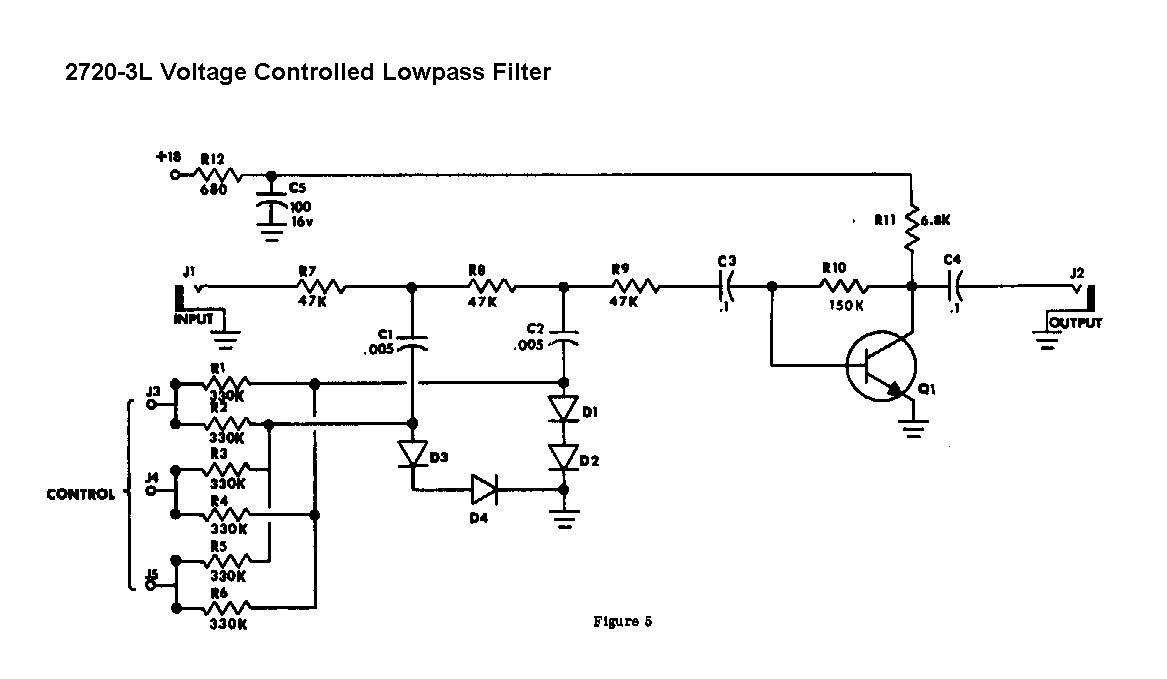 I don't quite get how it functions though. Looking at it, there are two passive lowpass filters in series, with diodes in series with the capacitors. The CV is split with a voltage divider and injected between the caps and diodes. So how exactly would this modify the cutoff frequency?
The series diodes look like they'd block any voltage to ground unless their forward voltage is exceeded, which would mean they charge the caps, right? Does the degree of charge in a cap affect its impedance at different frequencies?
Thanks in advance for any help.