I'm using the Tagboard Effects layout for this, and I've run into a bit of a snag...
I've substituted a 4.7K resistor in place of the 4K99 the original layout recommends. Everything else is built to spec.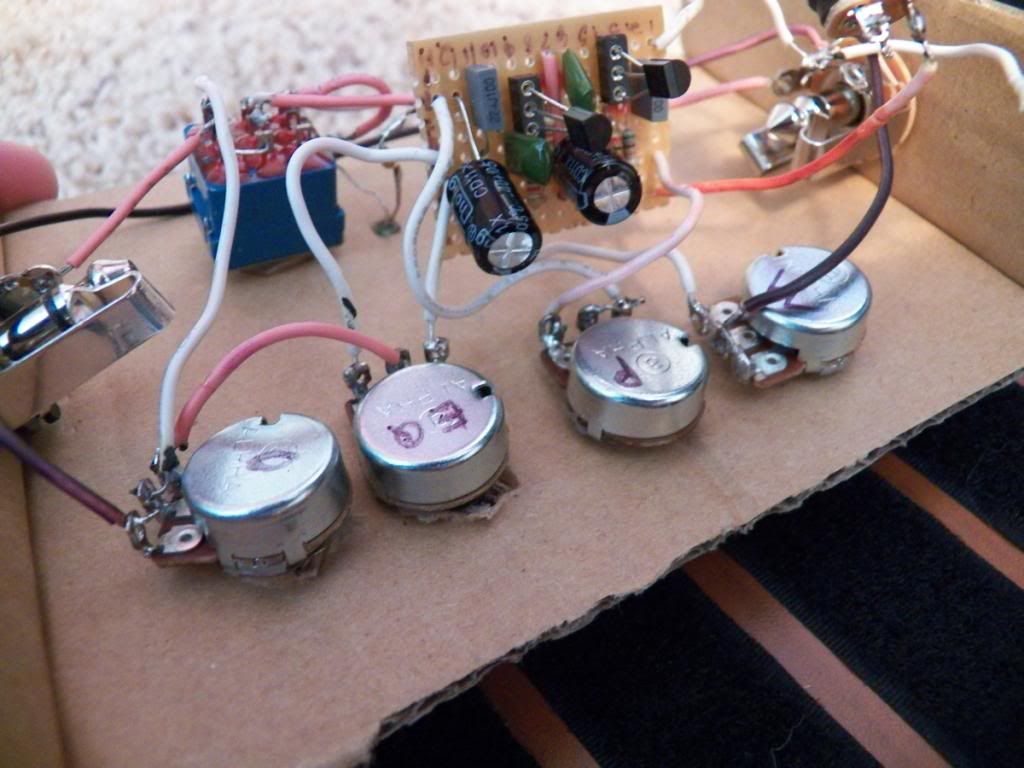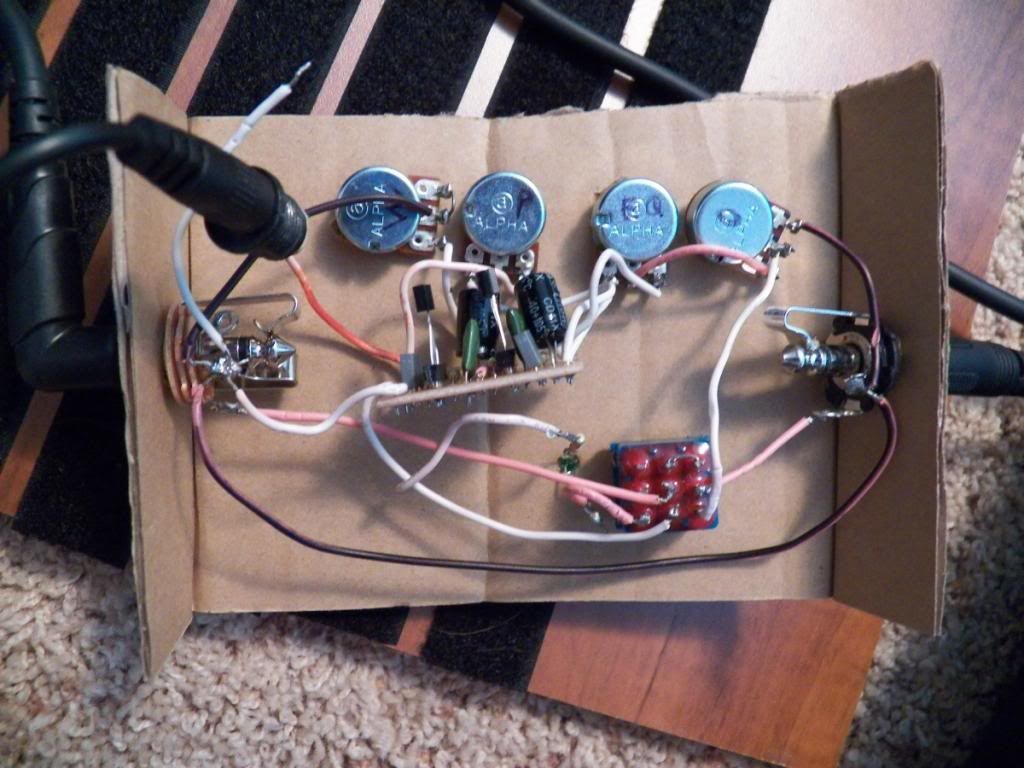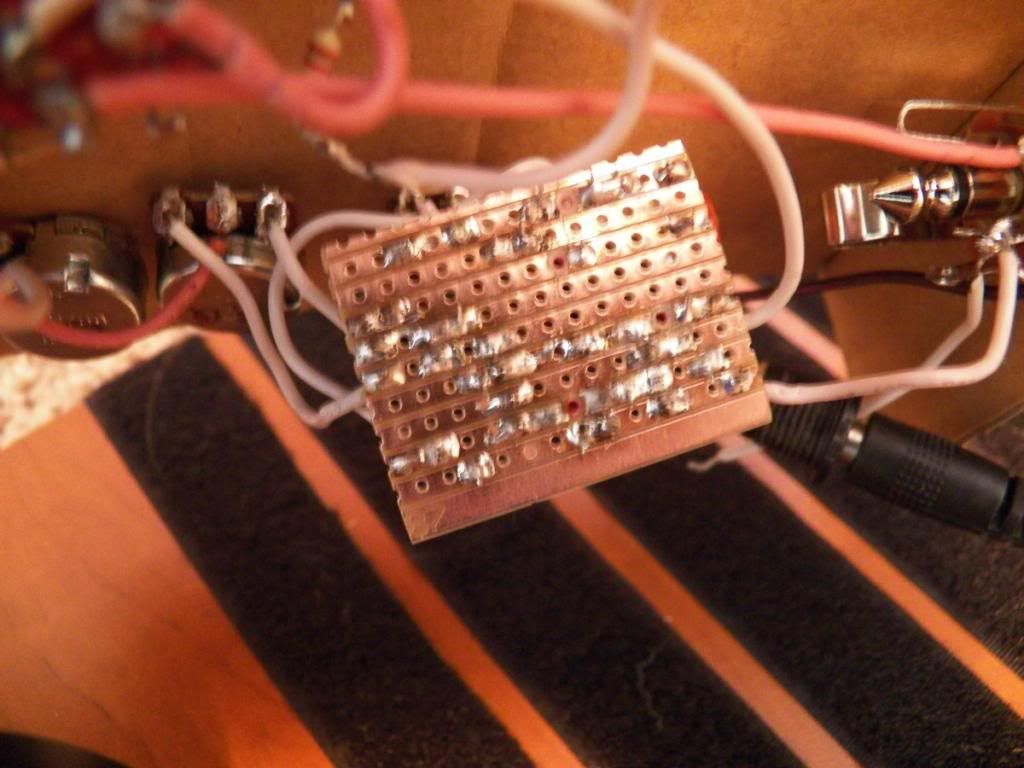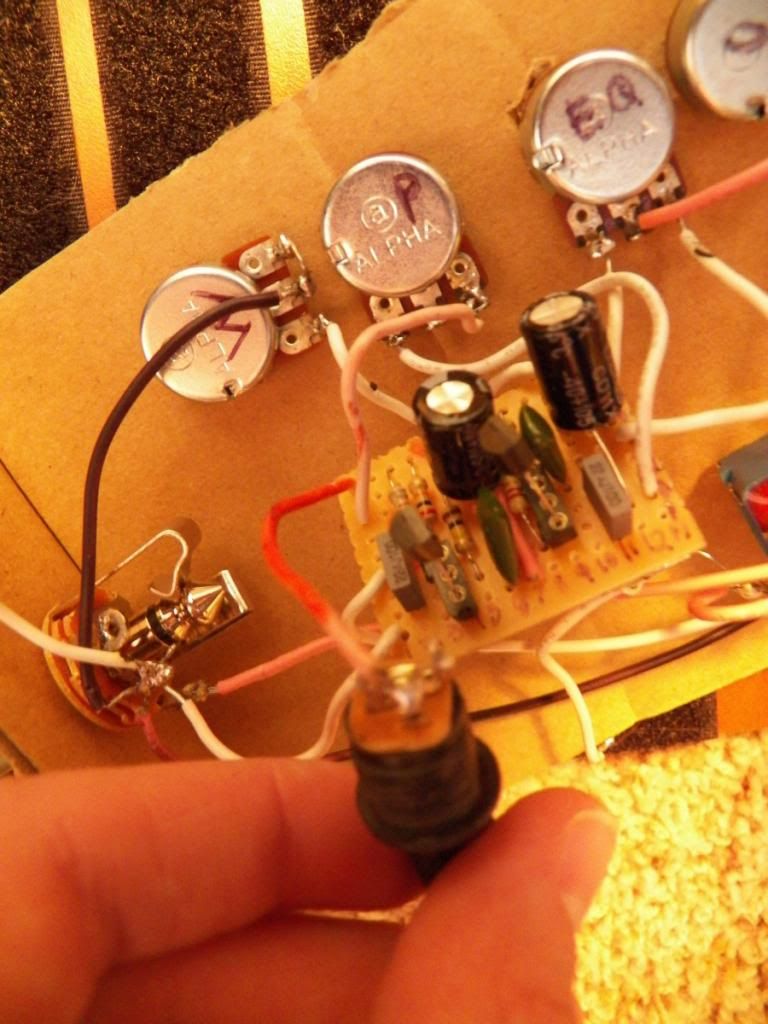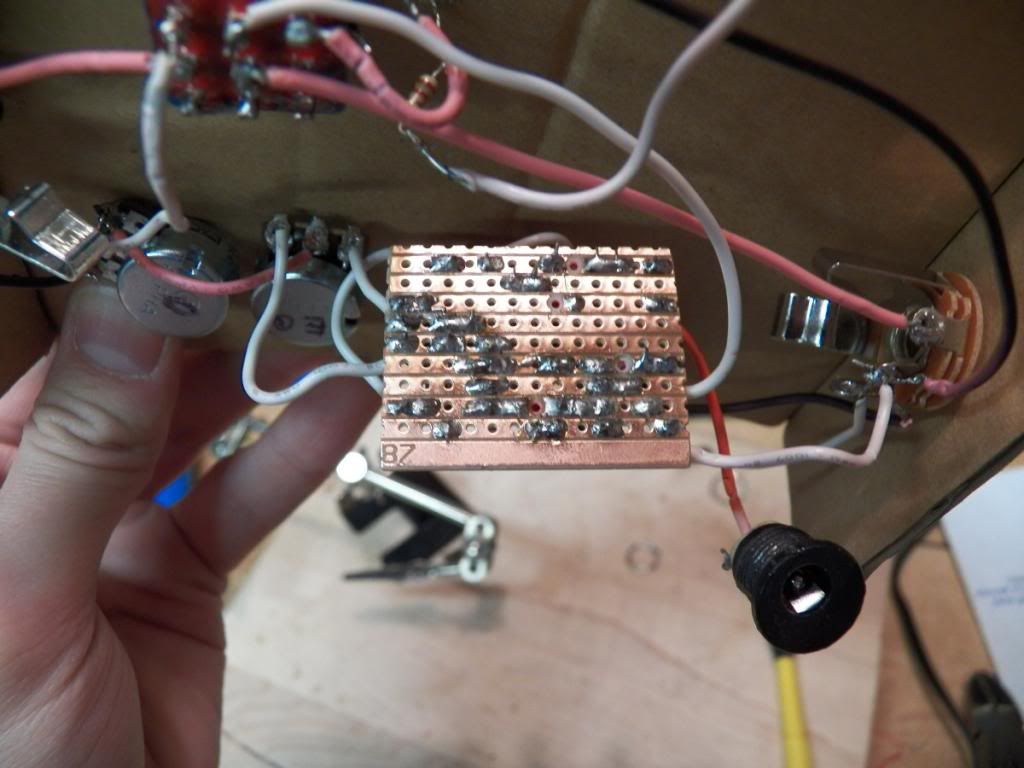 I've built and re-built this pedal so many times that I'll try ANYTHING at this point to get it to work. Thanks for reading!
Edit: Wow, I completely forgot to say what the problem is in the first place! I get no signal whatsoever when the switch is pressed on, but I get a fine, clear signal when it's turned off/bypassed. The only way I can get noise out of it when engaged is by pressing the input and output cable tips with my fingers- literally- and even then all I get is a loud, fuzzy beep noise.