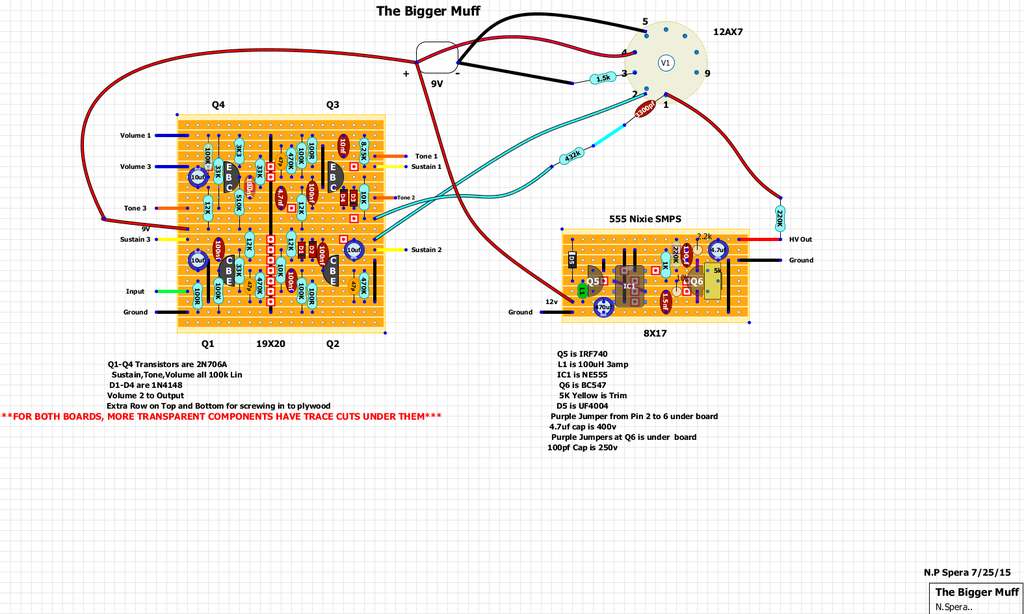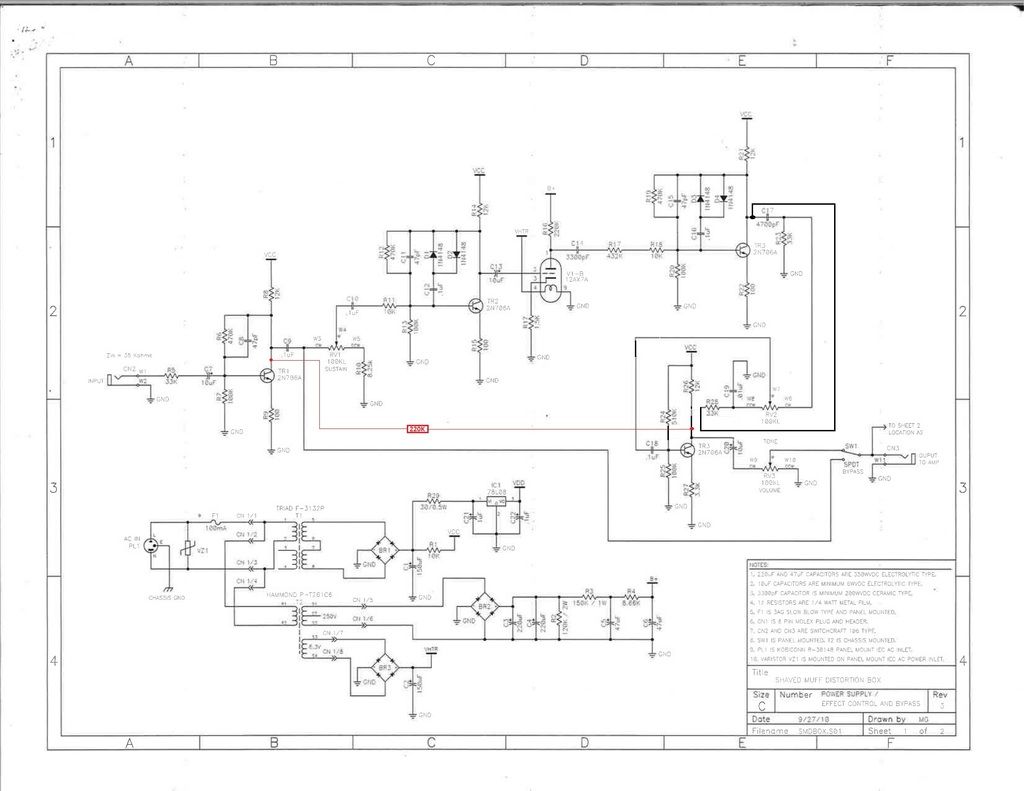 NOTES:
You can also use an SMPS rather than a transformer. There are some good kits on Ebay, particularly one from Brazil that works well, putting out 350 B+ without problems. If run on 9v, skip the 10k dropping resistor going to the board because that was used to drop from 12v to 9v.
You can also use 2n2222's in Q1 and Q4 and BC108's in Q2 and Q3.
The original had a resistor connecting Q4 collector to Q1 collector.This is what provides the notable oscillation when strings are muted, or no input. 220K is recommended, as lower values will bleed too much dry signal.