Hi everyone. Haven't been around for a while but that's another story entirely.
I'm building a reproduction of a '77 Gibson RD Artist (actually, more like a '79 but hey) along with the massive Moog designed pre-amp in the rear. Information available here:
http://www.flyguitars.com/gibson/bass/R ... chinfo.php
What is particularly interesting is this.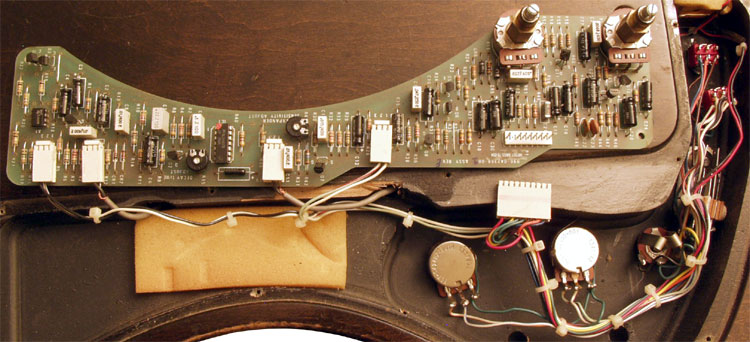 Now that's one big sockcooker of a circuit for an instrument.
Has anybody come across this before? I can quite easily do a trace from the schematic: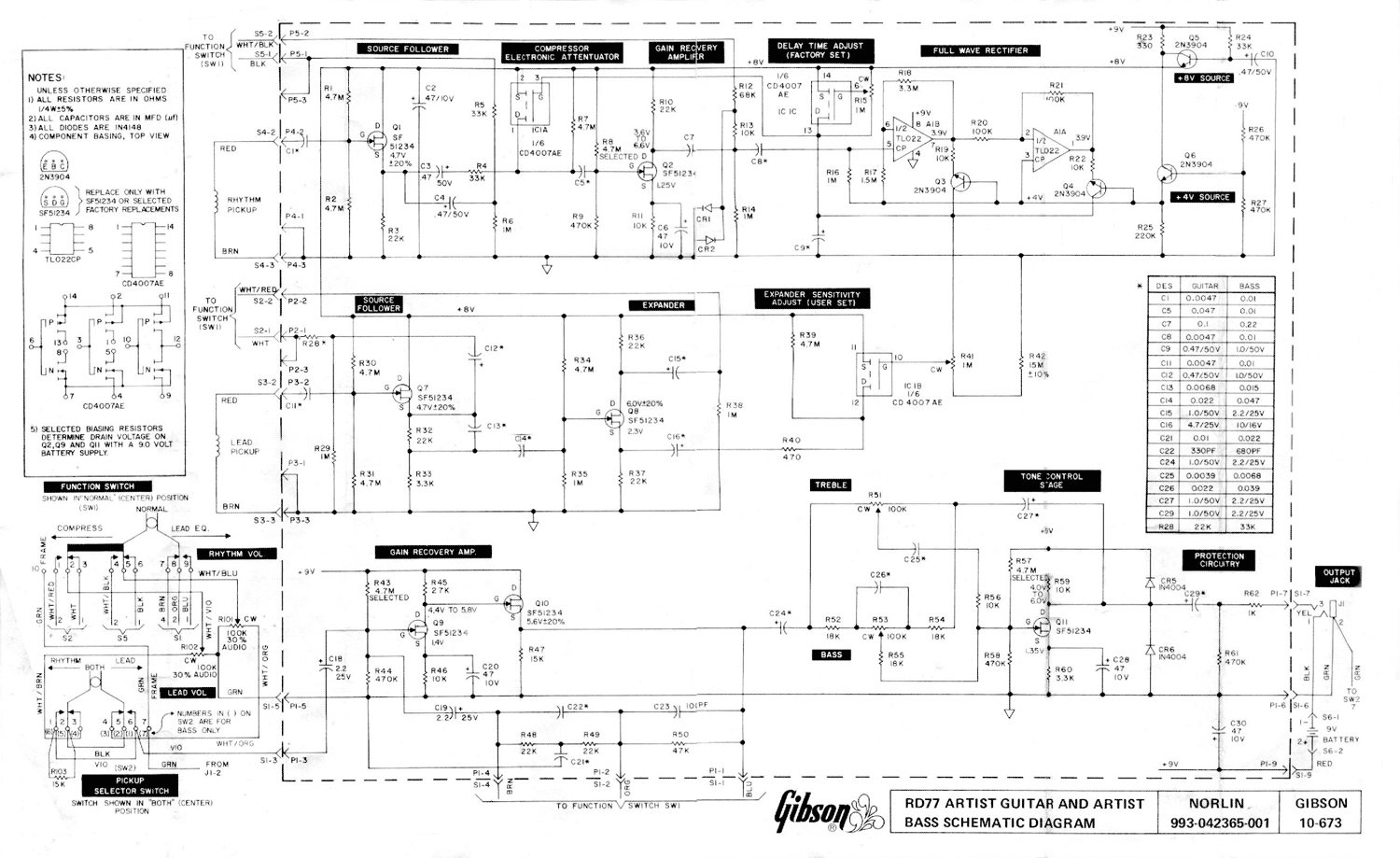 ...however I would be very interested in discussing the circuit with anybody that has experience or those that have opinions on where the circuit could be improved, if at all. I think the bass original came with two single coils and the general commentary is that the circuit was exceptionally noisy when pushed hard. I presume shielding would be the first thing to look at on this of course.
I welcome input.