Okay so it's my first post here and I tried to use the search... I guess somewhere someone already asked this.
I'm in the middle of sourcing my parts for a true bypass looper and after reading up on some stuff on the interwebs.
Apparently adding in a buffer in the looper is better for the sound preservation, with the addition of cables.
I'm not 100% sure how it works. If I make 10 inputs and put a separate buffer pedal in the first looper slot is the problem fixed then ?
Or is it better to use a PCB like this one :
http://www.musikding.de/The-Buffer-Buffer-pcb
and wire it in.
Now if I would go for the second one (pcb) how would I go about wiring it into the looper layout ?
So I'm using this layout from another part of the forum: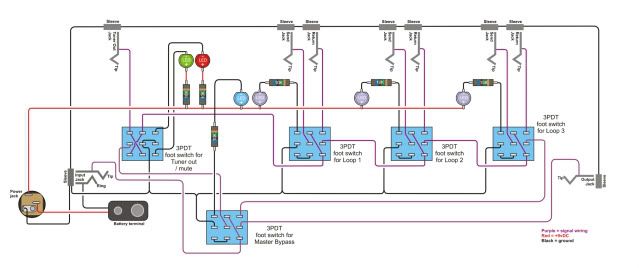 Thank you !