Hello, this is my first post on the forums, and I've learned a lot so far just from reading all of the information posted here. I've done multiple projects involving soldering, but I'm rather inept when it comes to reading even slightly complex schematics, so I could use some help... I came across a schematic from a BYOC Reverb unit that I'd like to put on veroboard (I consider myself a beginner at schematic-veroboard transfer too, but let's save that for another time) that left me a bit confused, particularly with the voltage divider, power supply, and a couple of passive components. I see the notes 9-18VDC, +V, 1/2V, and +5V, and I don't quite understand where to put them or how to separate them, or even what the last 3 on that list mean. That may seem like a trivial question, but I am in the Absolute Beginners area, so hopefully this won't be seen as silly...
Here's the schematic:
I circled each 9-18VDC in red, +V in orange, 1/2V in green, and +5V in blue.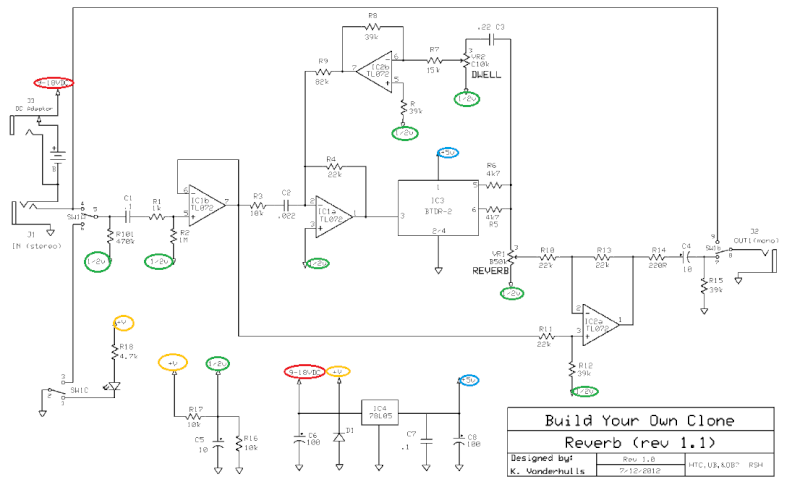 Any help/lessons on what these exactly mean would be greatly appreciated!